A Wood Miller, A Metal Driller, And A Great Griller
I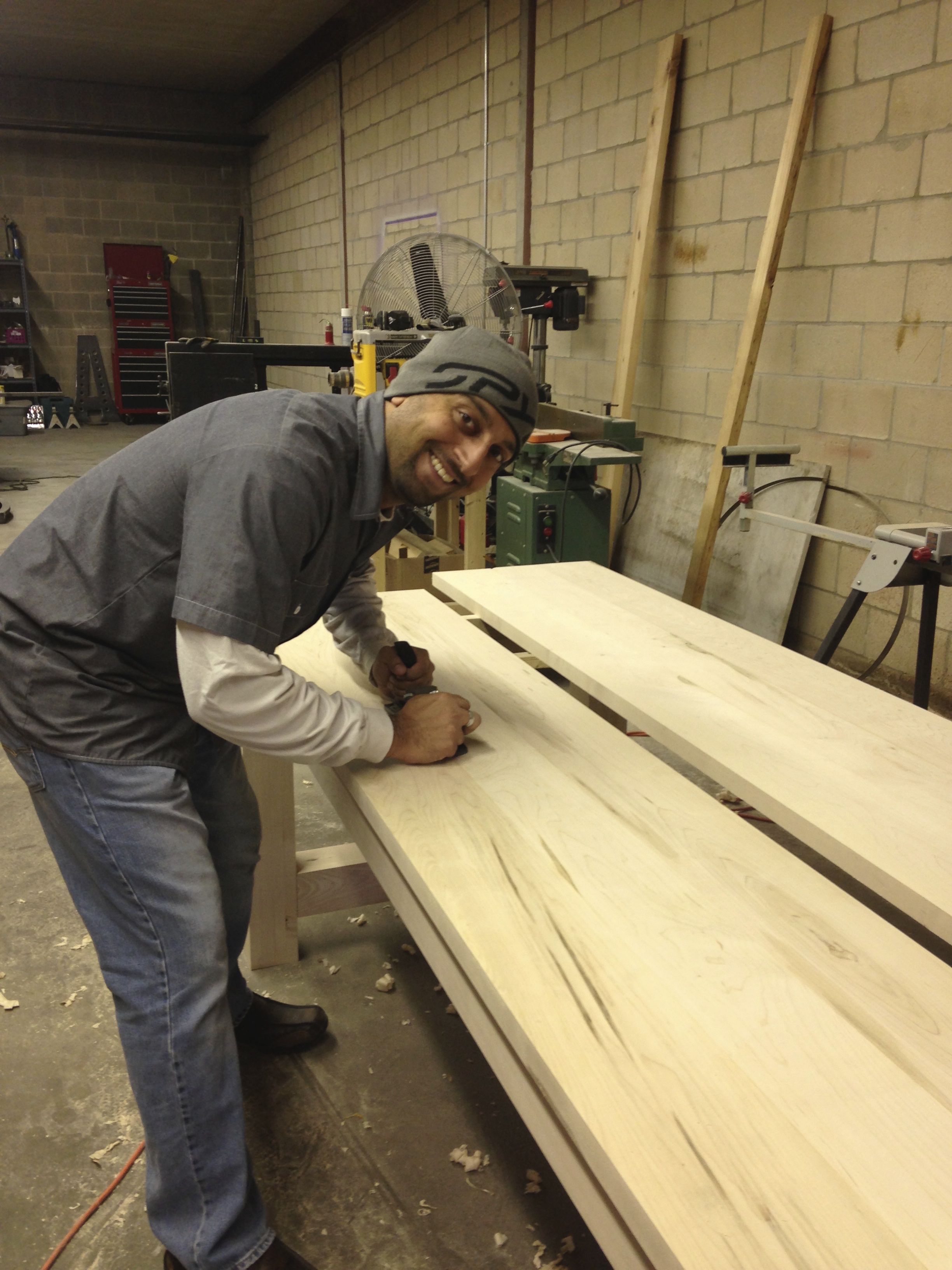 I
Nick Modha is a creator of all things metal and wood. Although he comes to the table with an MBA and a successful commercial real estate management company, he found his true calling in furniture design. He continues to create striking pieces imagined from his surroundings and strives to build items that are unique and reflect a design that is modern, industrial, and functional.
II
Monkey in the Metal is a furniture fabrication company that provides artistic design solutions that marry a love of design with a passion for construction. My focus is creating pieces that tell a story and my goal is to produce work that's meaningful and pushes the envelope of what is possible with everyday building materials. This company started in my garage as a passionate hobby, but soon blossomed into something much more. I build furniture that I love with a design and materials that incorporate both the old and new. I am ambitious and passionate. It's about waking up every day, doing something I am passionate about, and producing a product that people and businesses are proud to own.
III
As a craftsman-owned and operated company, I am dedicated to top quality personable service. I encourage our customers to contact me with any questions they may have about my services. My mission is to provide the customers, big or small, with high quality products and service that gets talked about.